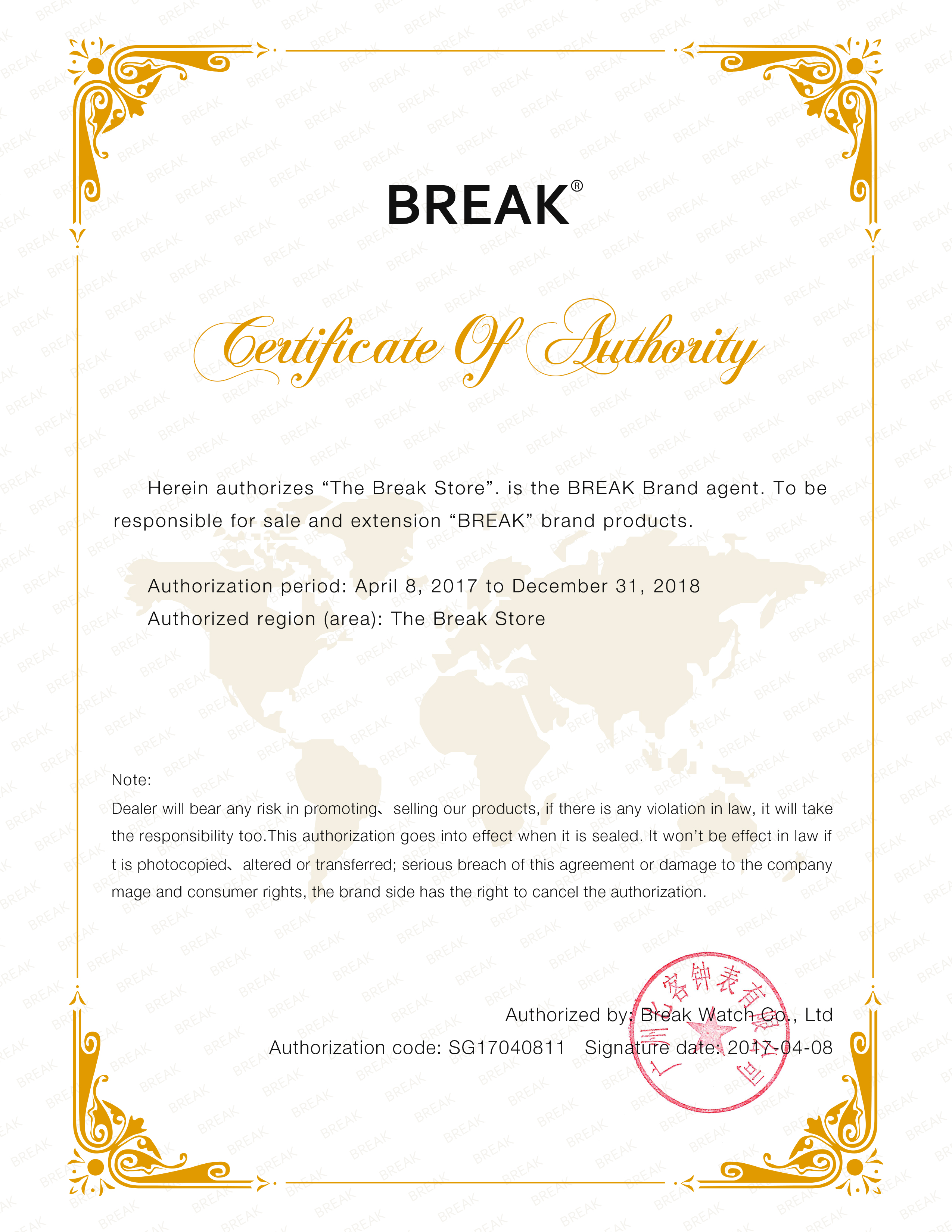 Over the years, we have traveled through the time by focusing different small watches designs to the watches on streets and in small shops. Today we are not only launching our own design, & also partner with creative watches maker to bring it up to public on our website & offline market.
The Break Watch with the vision of design should be creative & minimal. We are not selling "Broken watches" but aim to break through the ordinary design & make watches design creative & minimal.
We are the Authorized Brand Agent in distributing, selling & maintaining The Break Watch. There is quotes by Donald Porter said that "We believe our customers don't expect you to be perfect. They do expect us to fix things when they go wrong. In fact, we are always there for our customers anytime & anywhere.